About Us
Currumbin Earthmoving is a dynamic, creative business which began in 2000 and is owned and operated by Gene Fewings and specialises in Rock Walls Gold Coast.
The business draws from a wealth of knowledge gained from the combined experience of our plant operators and consultants headed by Gene.
You have the peace of mind knowing we are licenced with the Building Services Authority (BSA) – Lic No 1070775 and are fully insured.
Our current equipment has all been purchased new post 2005 and is reliable, well maintained and regularly serviced. Our fleet consists of excavators from 6 tonne to 22 tonne with auger, tilt bucket and grab attachments, 13 cubic metre tipper and dog trailer, 22t low loader trailer, bobcats and front end loaders. We float all our own machinery and are able to work in various weather conditions.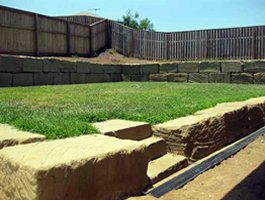 Before registering the business, Gene studied Environmental Science at Southern Cross University, majoring in Coastal Geology and Aquaculture. Gene graduated with a Bachelor degree and began his career with The Environmental Protection Agency.
During this time, he had extensive experience in protected area management with majority of time being devoted to land slip control. Hence, a career in retaining had begun. Along with this, he held management positions and coordinated teams on major development projects. Gene is also a licenced wildlife spotter catcher.
When you choose Currumbin Earthmoving
you get the team of professionals who are used by the professionals!
Gold Coast
Rock Walls – Gold Coast
Retaining Walls – Gold Coast
Revetment Walls