Wildlife
Spotter Catcher

–

Wildlife
Relocations
We have bases on the Gold Coast, Brisbane and Sunshine Coast as well as Mackay, Airlie Beach and Bowen for our North Queensland clients
DOES YOUR PROJECT REQUIRE A LICENCED SPOTTER CATCHER?
Conservation is the key to sustaining our native flora and fauna into the future. Laws have now been introduced which require both private and commercial projects to have licensed, experienced individuals onsite to help guide and make choices about potential threats to native wildlife and habitats.
GO Native (Permit Number WIRP11587312) is the perfect solution for your project as we offer a range of services to suit any site, from private clients to large development sites and Government contracts.
We have vast experience on Construction and Development sites and understand the need for effective communication and efficiency.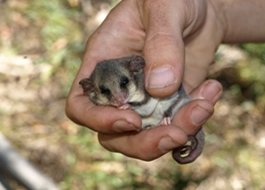 DO YOU KNOW?
Clearing of vegetation is the most significant cause of death and injury of native wildlife across Australia
Hundreds of thousands of animals are killed each year across Australia as a direct result of land development and clearing.
Many of these animals are at risk of becoming threatened and endangered species.
South East Queensland has clear guidelines for vegetation clearing and removal as outlined in the following documents, the Queensland Nature Conservation Act 1992, the Queensland Vegetation Management Act 1999 and the Federal Environmental Protection and Biodiversity Conservation Act 1999.
More recently the position of Spotter Catcher has been introduced at State and Local Council levels to bring qualified individuals on to sites being cleared and developed to ensure conservation is being considered and actions taken to ensure the safety of native wildlife.
HOW CAN WE HELP?
Go Native's licensed Spotter Catchers work with you on your site to initially survey and report observations, monitor the site while clearing and then if necessary ensure the safe removal of any native animals to an alternative authorised site.
Many times this will simply involve observation of the animal as it moves to preserved bushland surrounding the development site.
At times when there are concerns about safety of the animal or personnel onsite, our Spotter Catchers are trained in the latest handling techniques and have the equipment necessary to safely and efficiently move the animal/s from the site and relocate it with minimal impact or disruption. We also have experienced tree arborists and climbers for those hard to get places.
For your peace of mind, our staff are all fully qualified First Aid Officers.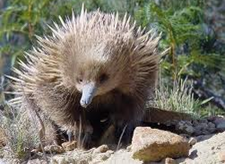 The Go Native Difference
Unique:
When choosing GO NATIVE for your Spotter Catcher needs, you can feel confident that you will work with a committed and experienced individual or team. GO NATIVE also offers a unique option of having experienced and licensed Truck, Excavator and Skid Steer operators onsite (with their own equipment) who are available not only for Spotter Catcher Activities but can also multi task onsite. This is particularly useful on sites with Environmentally Sensitive Areas where a team of our multi skilled Staff can actually clear these areas for you with our own machinery equipped with the knowledge of what to look for and how to best deal with native animals and habitats if they are found.
Committed and Experienced:
GO NATIVE began in 2000 as a result of Gene's University studies and work with QLD National Parks, along with his passion from childhood for nature and conservation. His career began in QLD National Parks where he was involved in a range of roles working with native Flora and Fauna. Of particular note is his work in the research/breeding program of the Proserpine Rock Wallaby, care and maintenance of the unique marine environments in the Whitsunday Islands and his work with dingoes and brumbies on Fraser Island.
After moving to the Gold Coast, Gene gained his Excavator, Skid Steer and HC Truck Licences, as well as becoming licensed with the BSA and created his business Currumbin Earthmoving – www.currumbinearthmoving.com.au. His primary focus is retaining, revegetating and re-establishing environmentally sensitive areas. He has completed many projects for clients including Gold Coast, Tweed, Toowoomba and Brisbane City Councils, Roadtek, Powerlink, Powerclear as well as countless satisfied private clients. His work of note includes the restabilisation of McIntosh Island, Surfers Paradise, creek restabilsation along Nerang and Coomera Rivers, as well as Currumbin Creek, Loaders Creek and Tallebudgera Creek, design and construction of dam and wetland areas including waterfalls, creeks and revegetation at Tallebudgera Valley, retaining high slip areas, house pads and building sites and along waterways and revegetation for many private clients, building companies and civil construction.
Gene is committed to conservation and environmental issues, but also understands and appreciates the demands of working on project sites and knows how communication and working together is the key to success on any site. He has passed this knowledge on to his Staff and stresses the need for communication, care, safety and efficiency on any site. Our Staff are qualified and experienced and come from diverse areas of expertise but all share the common belief of working with our clients to create the best possible outcome for all when surveying sites and encountering native wildlife and habitats on project sites.
CONTACT US TODAY – 5533 8837 or 0416 138 688
Wildlife
Spotter Catcher

–

Wildlife
Relocations